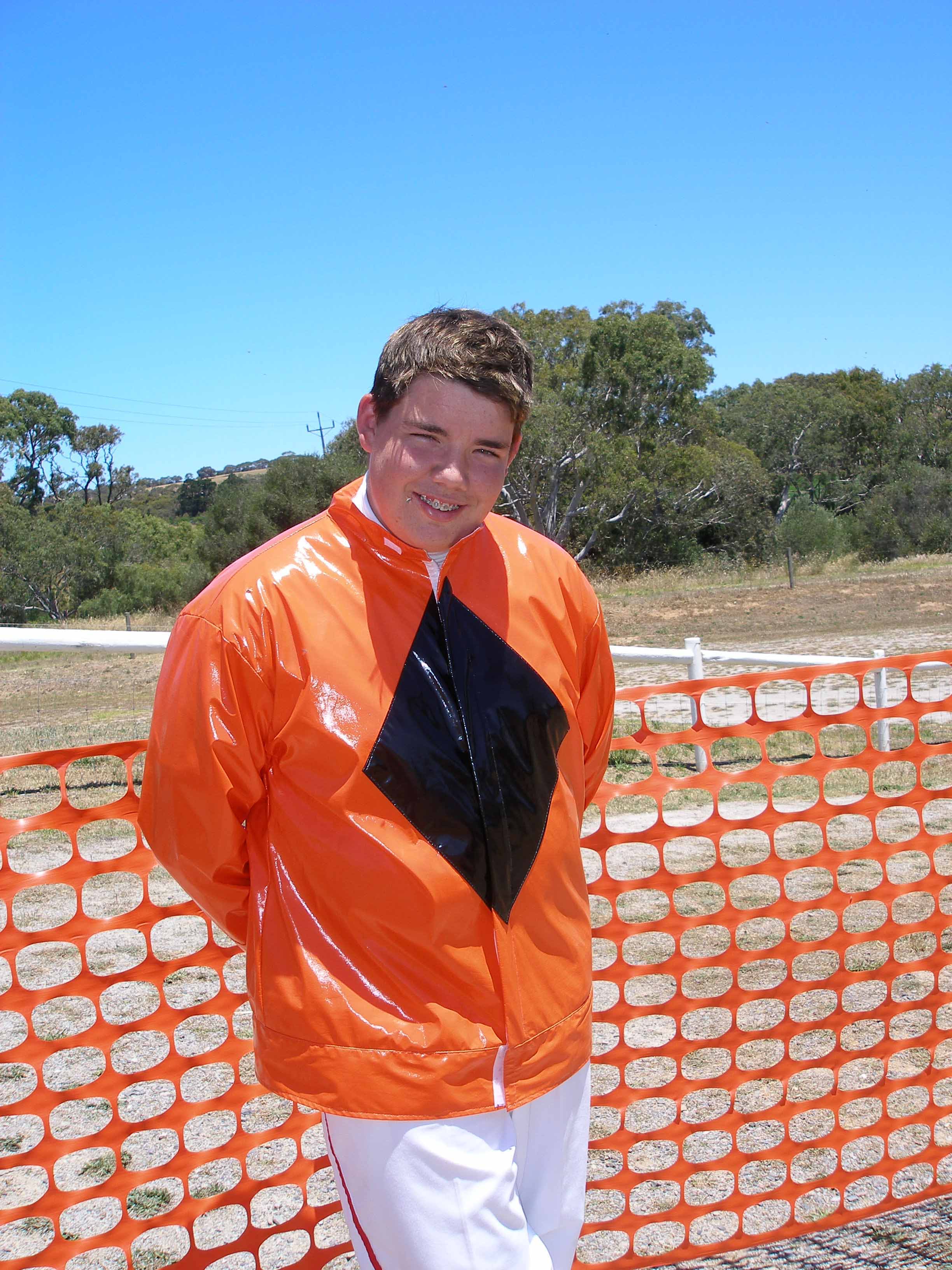 Congratulations Matt on your first race win with Ricciuto at Port Pirie on 9 January 2009.
1.            I see you and your sisters Karen and Rachael own and bred Ricciuto, it must have been a thrill to win on this horse?  Yes, a great thrill.
2.            It was a family affair with your dad training and sisters part owning, are they all hard to drive for?  Yes, dad is hard to drive for.
3.            How many drives did you have before your first win?  8
4.            Do you want to drive professionally?  No, just as a hobby.  I want to get more involved with the training side.
5.            Which stables do you help out apart from your dad?  Michael Norman and Ray Holberton.
6.            Do you have any other form of employment and, if so, where?  I work at the SA Harness Racing Club and the Britannia Hotel.
7.            Do you think driving ponies gave you an insight and help you progress to becoming a race driver?  Yes, helped a lot.
8.            How many years did you drive ponies for?  I started when I was 6 and finished when I was 16 so it must be 10 years.
9.            What were the names of your pony's?  Subzero, Indianna Jones, Muscat and Jezabel.
10.         Did you have much success with your pony's?  Yes.  I won 3 Championships with Subzero, Indianna Jones and Muscat and in the 2007 Inter-dominion Final at Globe Derby Park I was runner-up in both the Shetland and Fast Class races with Subzero and Indianna Jones.
11.         What was your favourite pony and why?  Subzero as Karen bred him and he is older than me.
12.         Is there anything else you would like to add?  Yes, I would like to thank the SA Harness Racing Pony Association, Ashley at the SA Harness Racing Club and anybody else concerned who contributed to organising the pony races weekly.
Entered February 2009