RESULTS
Globe Derby Park - 3 January 2009
Proudly Sponsored by Hopkins Saddlery
RACE 1
1st Magpie Mary – Samantha Pascoe
2nd My Little Pony – Jennifer Lehmann
3rd Westbury Bogart – Jacinta Gilbert
4th Midnight Star – Jodie Billinger
5th Born To Be Wild – Hayley Lehmann
6th Whataday – Jessica Pascoe
7th Lord Monty – Jacob Starick
8th Mr Murphy
9th Ben Bailey – Grayden Richter
10th Oungachucka – Chantelle Rendall
11th Talking Donkey – Katelin Richter
Due to the Summer Carnival we only had two pony races tonight and we were privileged to have Jim Jacques as our race caller.
The first of the races was a spectacular finish with most of the field going over the line together.  The winner was Magpie Mary driven tonight by Samantha Pascoe.  Samantha hasn't driven since the official season began but tonight showed she knew what she was doing and came around the outside to win from My Little Pony who led most of the way and the backmarker Westbury Bogart finishing third.
Hopkins Saddlery were our Sponsors tonight and Joanne Karutz handed out the ribbons to the placegetters.
Coming down the straight Magpie Mary outside My Little Pony.  On the line 3rd to 11th placings were very close!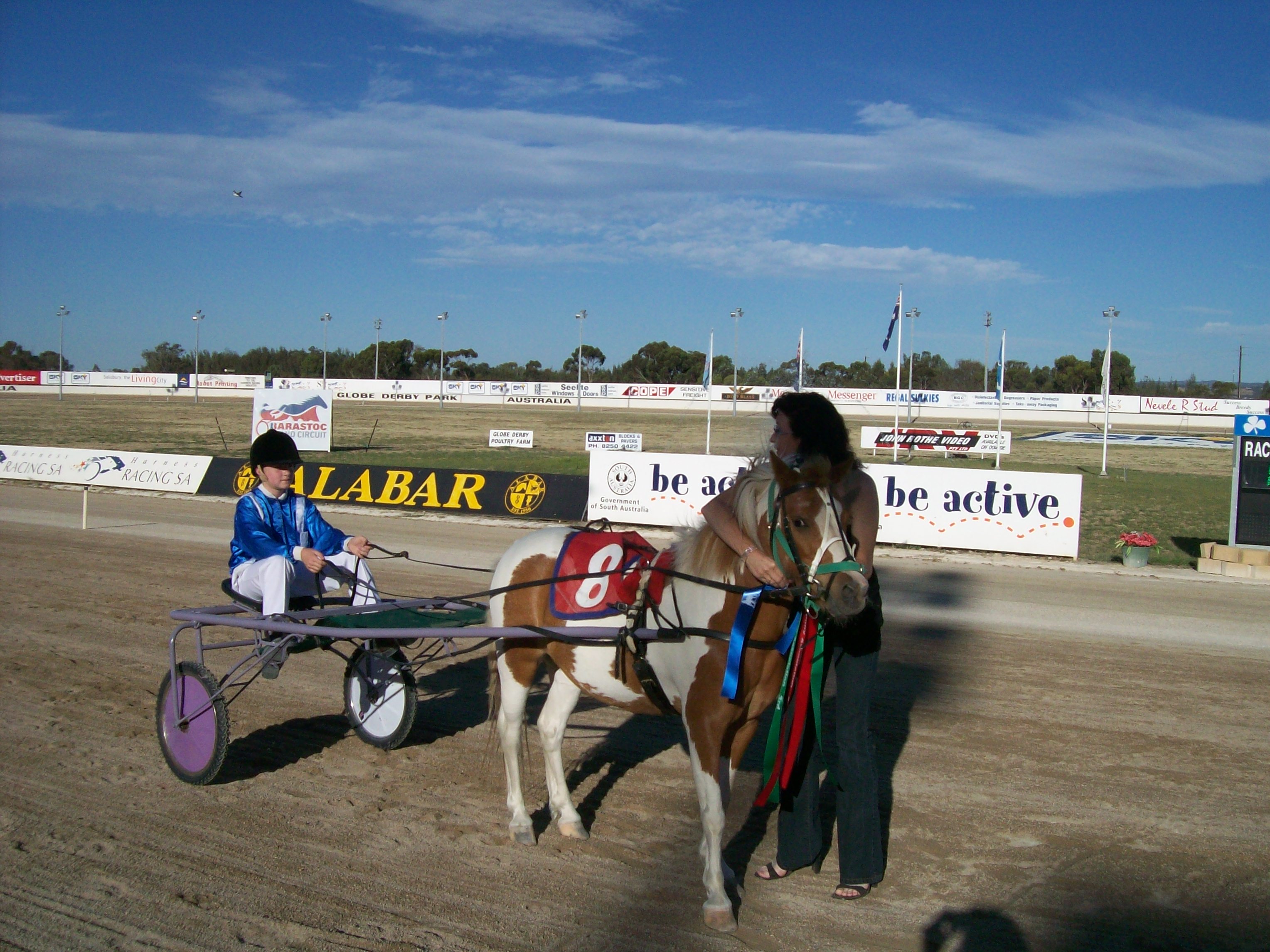 Magpie Mary being presented with 1st Ribbon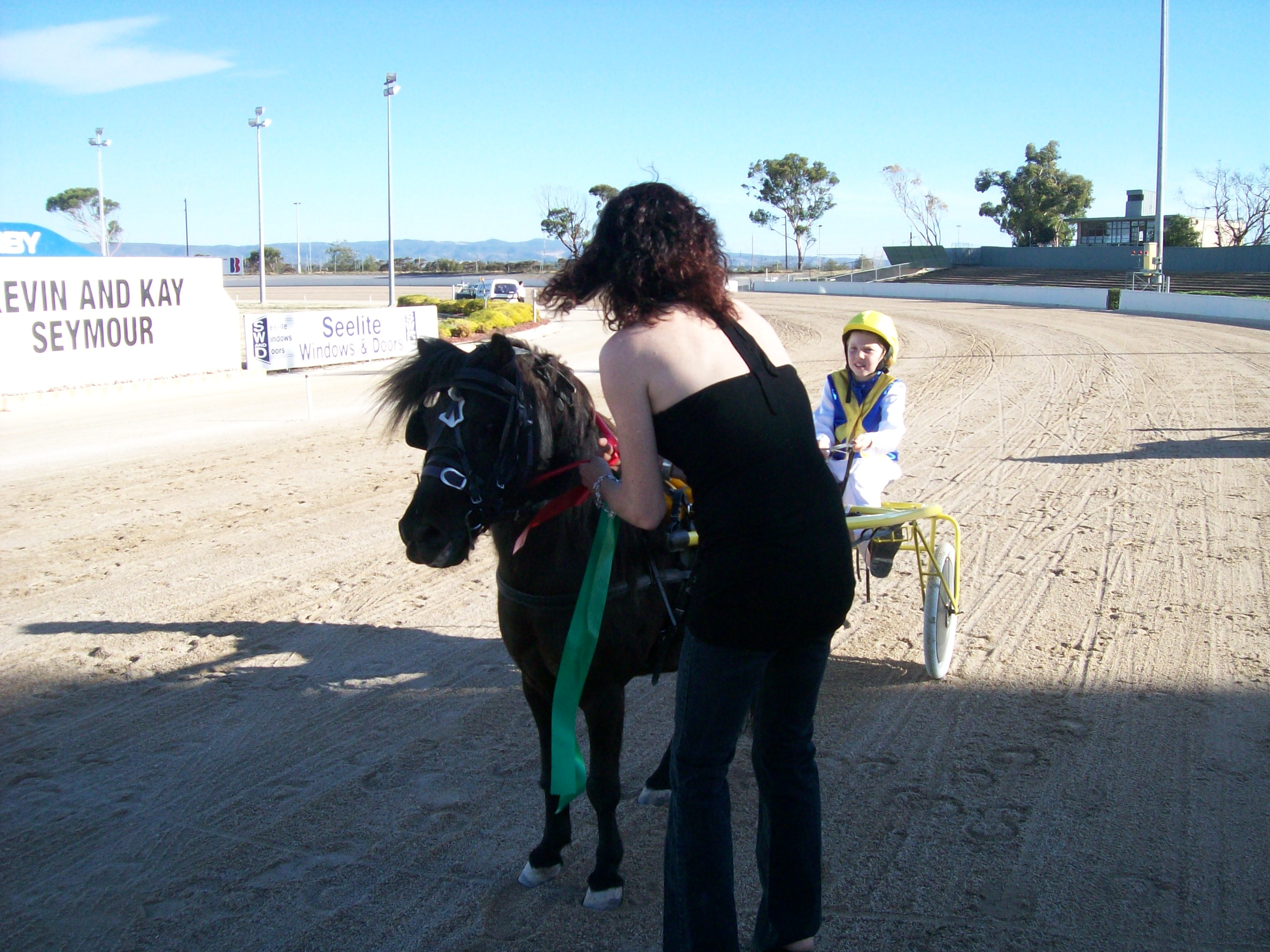 My Little Pony being presented with 2nd Ribbon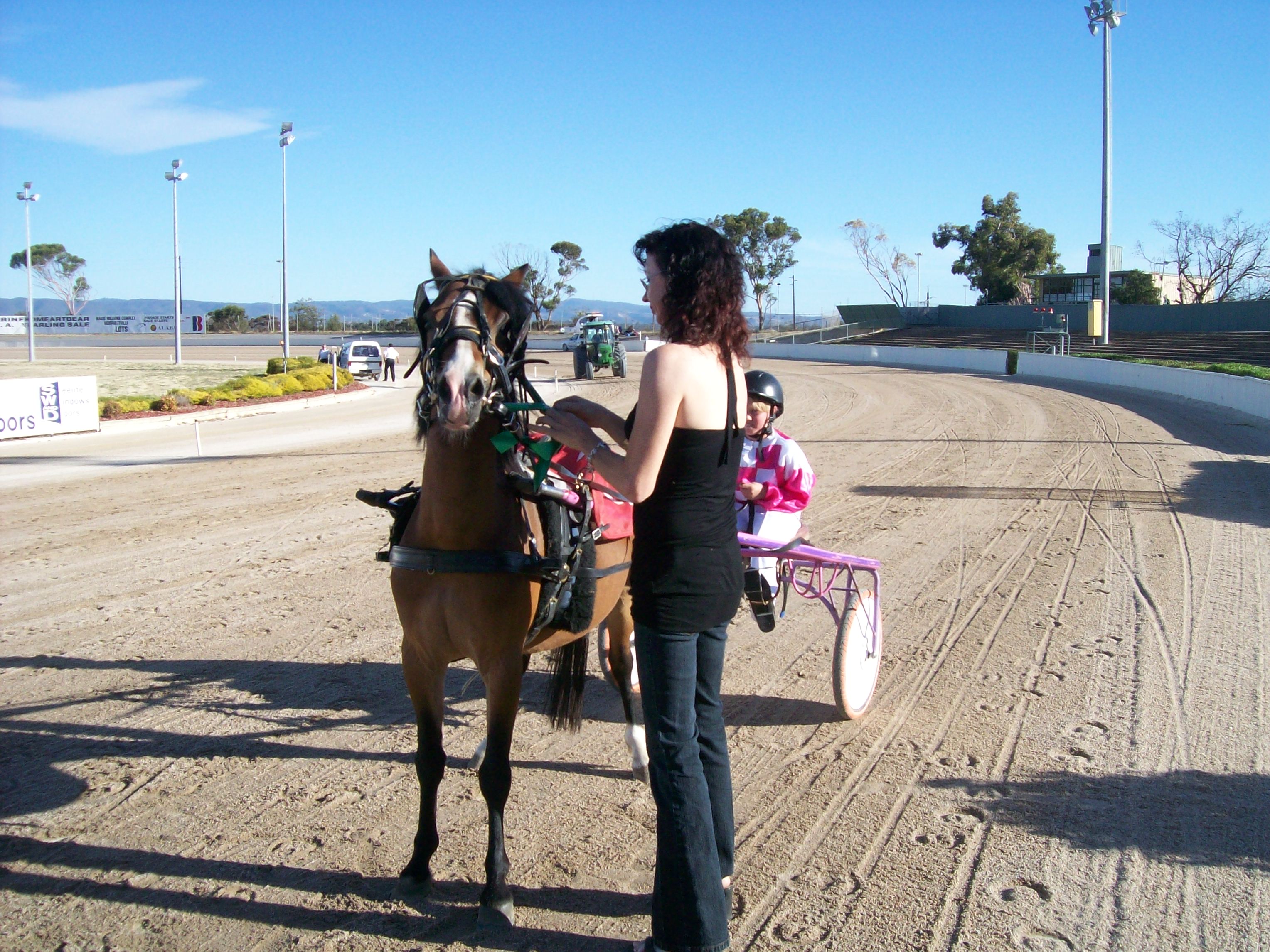 Westbury Bogart being presented with 3rd Ribbon 
RACE 2
1st Little Paleface
2nd Sundance – Brett Lowe
3rd Cheeky Charlie - Jacob Starick
4th Way To Go – Kathryn Lehmann
5th Mr Mischief – Matthew Williams
6th Spirit – Shannon Platts
7th Monkey Business – Chantelle Dodd
8th Little Kizz – Jacinta Gilbert
9th Wynkie Sweet Fairytales – Jodie Billinger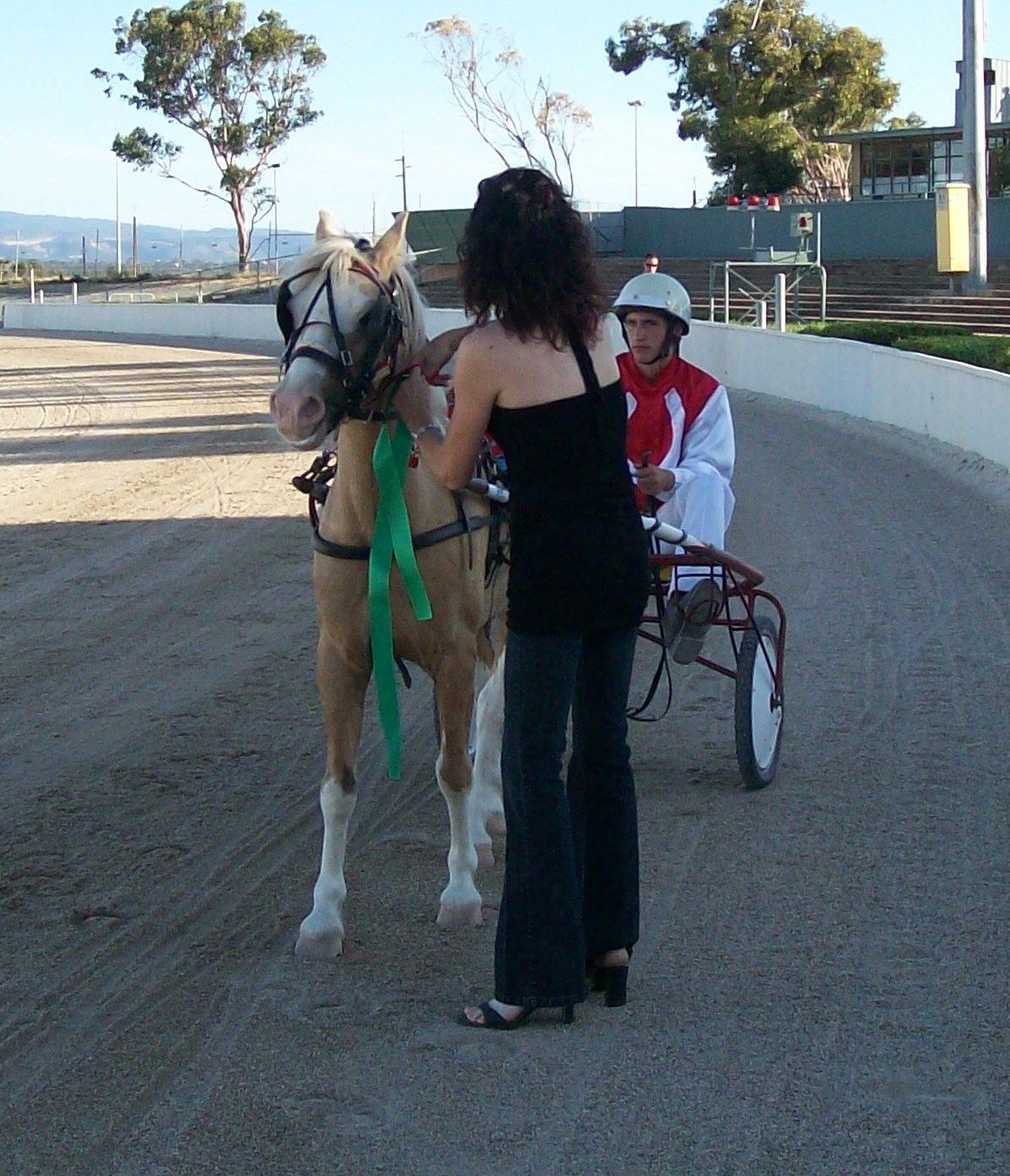 Sundance being presented with 2nd Ribbon
With a huge crowd on the lawn to watch the ponies the second race was taken out comfortably by Little Paleface with Sundance driven by Brett Lowe and Cheeky Charlie driven by Jacob Starick filling the placings.
A pat on the back this week should go to our handicapper Angela Wise who due to the Summer Carnival had to squeeze four fields of ponies into 2 races. I think Angela succeeded as it is not easy to match up different classes and adjust the handicaps so all ponies are competitive and finish together.