RESULTS
Mount Gambier Harness Racing Club
Sunday, 14th December 2014


Sponsored by ~ Dennis and Sandra Gray
&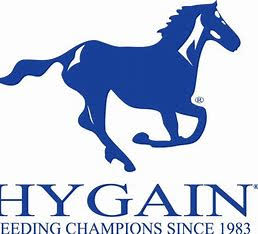 On Sunday the 14th of December the Mount Gambier Pony Trotters welcomed Millie Beveridge and Smoky of Melbourne, who brought fierce competition onto Greenwald Paceway. Also Stacey Barker and Slim Dusty joined for the first time this season which lead to rivalry between ponies and drivers. The first race for the night was sponsored by Dennis and Sandra Gray and K & S Fuels. The second pony race for the night was kindly sponsored by Hygain (horsefeed) who donated goods for all the junior drivers and ponies to enjoy.
RACE 1: - Kindly Sponsored by Dennis and Sandra Gray and K & S Fuels
The D & S Gray handicap saw all ponies dress up for the festive season. Smoky and Millie Beveridge took the lead early blitzing the fields and storming down the home straight with nothing to lose as they gained first place. Behind them by just one length was Pee Wee Penny (Evie Sealey), followed by Blaze (Amber Formosa), Lucy (Keeley Formosa), Slim Dusty (Stacey Barker) and Jerry (Nicola Bowditch).
RACE 2: - Proudly Sponsored by Hygain
The next race on the program was the Hygain Handicap. After a few driver changes the ponies went flying off their handicaps. Courtney Sealey was reunited with her old pony Blaze, Amber Formosa was on board her sisters fast pony Lucy. This race was tightly contested between sisters Courtney and Evie Sealey. However, not much separated them at the finish line, however, Blaze (Courtney Sealey) took out the win. Next over the line was Pee Wee Penny (E. Sealey), Slim Dusty (S. Barker), Smoky (M. Beveridge), Lucy (A. Formosa) and then Jerry and Nicola Bowditch.
The Mount Gambier Pony Trotters appreciated the help of K & S Fuels, Dennis and Sandra Gray and Hygain Horse feeds for their support and sponsorship of the Pony Trots. On the 28th of December we look forward to conducting the Millicent Cup and also the Opperman Thoroughbred Racing Stables Handicap.